Four athletes from our Global Throwing Management group will participate in the WC in Bejing coming up in ten days. Tim Nedow CAN will compete in the shot put and has so far had a very steady season with many meets over the qualification standard of 20.45m. His SB is 20.78m and PB is 20.98m. Today we got good news as Daniel Ståhl SWE will also compete in the discus and he got in on a wild card last minute due to the rule that IAAF invites top 32 to participate as not all had reached the qualification standard of 65m. Daniel has thrown 63.38m this season but has a PB of 66.89m since last year. Sanna Kämäräinen FIN threw 61.07 already in the early season in March. During summer, she has been travelling around Europe and competing on a high-level. Mark Dry GBR improved his PB to massive 76.93m and holding on to 20th position at the world season list. We are really happy to see our athletes competing in Beijing and wish you all long throw. Enjoy the meet and have fun! Hans Üürike GT Management
Global Throwing Management hammer thrower Mark Dry improved today his personal and Scottish record to 76.93m. His previous record was 74.82m – so quite impressive! With this throw, Mark achieved World Championships standard and the result gives him 9th position at current world season list. Congratulations to Mark!

Global Throwing Management has been on a training camp in Leiria Portugal for a week now. Great training, good facilities and ok weather – all that comes to a conclusion this weekend at European Winter Cup Throwing. Athletes participating the meet from Global Throwing Management: Men Shot Put – Mesud Pezer 19.37m, Leif Arrhenius 20.50m, Zane Duquemin 19.42m and Bob Bertemes 20.56m. Discus Throw – Sanna Kämäräinen 60.94m and Leif Arrhenius 64.46m. Hammer Throw – Mark Dry 74.82m Good luck to you guys and throw far! We will upload videos and ictures from the meet ASAP after the meet. Some pictures from the training camp watch from here and here. You can follow the meet at EAA page and also live streaming by Vinco.
EUROPEAN SHOT PUT CONFERENCE 2019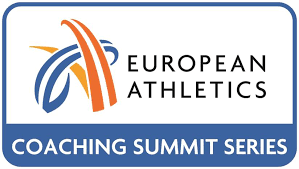 8th-10th November 2019 in Tallinn, Estonia.

Held under European Athletics Coaching Summit Series label in cooperation with Estonian Athletic Association (EKJL).