Global Throwing Management has been on a training camp in Leiria Portugal for a week now. Great training, good facilities and ok weather – all that comes to a conclusion this weekend at European Winter Cup Throwing. Athletes participating the meet from Global Throwing Management: Men Shot Put – Mesud Pezer 19.37m, Leif Arrhenius 20.50m, Zane Duquemin 19.42m and Bob Bertemes 20.56m. Discus Throw – Sanna Kämäräinen 60.94m and Leif Arrhenius 64.46m. Hammer Throw – Mark Dry 74.82m Good luck to you guys and throw far! We will upload videos and ictures from the meet ASAP after the meet. Some pictures from the training camp watch from here and here. You can follow the meet at EAA page and also live streaming by Vinco.
EUROPEAN SHOT PUT CONFERENCE 2019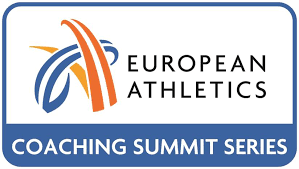 8th-10th November 2019 in Tallinn, Estonia.

Held under European Athletics Coaching Summit Series label in cooperation with Estonian Athletic Association (EKJL).