Tim Nedow went to the IAAF Indoor Tour meet in Stockholm on Wednesday knowing that if he would win the meet he would win the whole IAAF Indoor Tour as he also won in Karlsruhe two weeks ago when he had 20.89m that was enough to win. In Stockholm, Tim had the meet of his life. In the second round he put the shot 20.88m to take a comfortable lead in the competition. In the fourth round I threw a new PB 21.10m where he executed the throw easily in to an effortless throw. In the last one he went for it big time and threw a huge PB of 21.33m. This was a great win for Tim and definitely the highlight of his career so far. In five meets so far the results are outstanding 20.98m, 21.00m, 20.89m, 20.56m and 21.33m. The average is 20.95m that is world class. Tim broke the meet record and is seated third on the 2016 indoor IAAF world list in the event. Mesud Pezer broke the big 20m barrier twice in the meet in his first and third throw and his new indoor PB is now 20.01m and also his lifetime best as his […]
Tim Nedow competed yesterday in Canada where he improved his personal best by 2cm – new record numbers are 21.00m. With this meet, Tim joined the exclusive 21m club – in the history of shot put, only 128 men have achieved this. Tim has had an amazing indoor season – he opened his season already in November with 20.98m and now 21.00m. This result gives him 2nd position at the world indoor list behing Stephen Mozia 21.03m. Tim series: 20.84m, 20.83m, 20.47m, 20.85m, foul, 21.00m. You can see his 21.00m throw from his instagram account And also his 20.85m throw in slo motion.
EUROPEAN SHOT PUT CONFERENCE 2019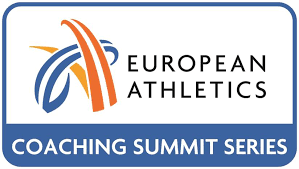 8th-10th November 2019 in Tallinn, Estonia.

Held under European Athletics Coaching Summit Series label in cooperation with Estonian Athletic Association (EKJL).