GT Management athletes were competing yesterday in Sollentuna Sweden. The highlight of the evening was Tim Nedow win in shot put with a new seasonal best of 20.76m. That gives Tim 16th position at the world season list. Our athlete Mesud Pezer was second with 19.48m, Kristo Galeta third 18.79m, Daniel Stahl fourth 18.70m and Niklas Arrhenius fifth with 18.25m. Daniel Stahl won the men discus competition with a new season best 62.93m and that gives him 38th position at the world season list.
Global Throwing athletes were competing last week in Riga at Rigas Kausi meet. The highlight for us was Arttu Kangas from Finland, who threw 19.52m and got 4th position- This result gives Arttu 3rd position at the European U23 season list. Other results by our athletes – Trine Mulbjerg from Denmark got 4th position at women shot put competition 16.29m, Oona Sormunen 56.73m in women javelin and Kristo Galeta had an off day unfortunately in men shot put. Meet homepage from here
EUROPEAN SHOT PUT CONFERENCE 2019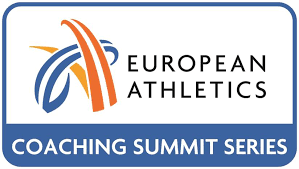 8th-10th November 2019 in Tallinn, Estonia.

Held under European Athletics Coaching Summit Series label in cooperation with Estonian Athletic Association (EKJL).