Finnish Championships were held last weekend in Pori – many GT Management athletes were competing there and winning medals. Sanna Kämäräinen won womens shot put and discus throw – new PB in the shot final 15.70m and a decent discus result of 57.87m. Arttu Kangas won men shot put 19.73m (just 6cm less from his outdoor PB), Sami Peltomäki achieved 8th position with 71.91m (he had 79.55m SB in the qualification) and Oona Sormunen took the title with 58.11m. Congratulations!
Global Throwing athletes were competing last week in Riga at Rigas Kausi meet. The highlight for us was Arttu Kangas from Finland, who threw 19.52m and got 4th position- This result gives Arttu 3rd position at the European U23 season list. Other results by our athletes – Trine Mulbjerg from Denmark got 4th position at women shot put competition 16.29m, Oona Sormunen 56.73m in women javelin and Kristo Galeta had an off day unfortunately in men shot put. Meet homepage from here
Last year we started the unique Global Throwing Management that takes care of throwers exclusively. During this time, we have grown  from representing 4 international athletes to the situation in the fall of 2014, where we have 15 top level international throwers from 6 different countries. Highlights of the 2014 season The highlights of this season for our management were the world leading throw from Daniel Ståhl in Discus Throw in early May. Of course Daniel had an international breakthrough, when competing at four Diamond Leagues, IAAF Challenges and the European Championships in Zurich. We are really excited working with Daniel and looking forward to the 2015 season. Another great cooperation was with a Finnish discus thrower Sanna Kämäräinen. Sanna joined our team in June and we were happy to help her. It was a great pleasure to see her develop fast, improving her PB's, both in discus and shot. Her highlight was making the European Championships final with her great new PB throw of 60.54m and 7th position. At the end of the season Sanna was busy participating in two Diamond League meets, IAAF Challenge in Zagreb, Finnkampen were she threw a new personal best again, 60.94m. Sanna […]
EUROPEAN SHOT PUT CONFERENCE 2019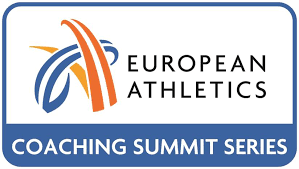 8th-10th November 2019 in Tallinn, Estonia.

Held under European Athletics Coaching Summit Series label in cooperation with Estonian Athletic Association (EKJL).