Mesud Pezer the 22 year old from Bosnia Herzegovina qualified for the EC and OG today at the Steve Scott Invitational in Irvine, California. Mesud got second in the meet behind Tim Nedow, Canada that won the meet with an outdoor seasonal best of 20.88m. This performance by Mesud is amazing as he improved his outdoor PB last week to 20.00m from 19.99m last summer. Mesud improved his indoor PB many times this winter and ended up with 20.22m that was almost a meter farther than last winter. Today Mesud had for throws over 20m, 20.11, 20.58, 20.50 and 20.09. Mesud has been working extremely hard for this and is worth the ticket to Rio many times and we are all very happy for him. Tim looked very strong today and had many throws landing around the same distance, then went hard in the last one and fouled a throw around 70 feet, ca 21.32m or so. It is going great for him and we just keep on, remember that his outdoor PB is close, 20.98m. His indoor PB since this winter is 21.33m. Daniel Ståhl, Sweden was in a league on his own at his favorite place here in Irvine. […]
GT Management athlete Daniel Ståhl opened his season in Salinas USA and won the meet with 66.74m. This result gives him 3rd position at the world season list and it is only 15cm from his personal best thrown in 2014. As the meet only measured the longest throw, then we only know his 3rd round exactly 66.74m. Other throws in the series were around: 64,5, 63, 66.74, foul, 65 and 66 meters.
Yesterday we got exciting news, as Swedish Olympic Committee announced four athletes who will go to Rio Olympics next year in Rio. Four track and field athletes were nominated and Daniel was the only male athlete in the first round. This makes all our work easier to prepare as well as possible, so great news for Daniel. Daniel Stahl and his coach Vésteinn Hafsteinsson are in Fuerteventura in Spain on a training camp at the moment. There are 230 athletes and coaches on an Olympic Camp that is organized by the Swedish Olympic Committee. Good job Daniel. Congratulations on making your first olympics! Other three track and field athletes who were nominated: Abeba Aregawi (1500m), Angelica Bengtsson (pole vault) and Khadijatou Sagnia (long jump). Video of Daniel throwing in Playitas. More videos here.
EUROPEAN SHOT PUT CONFERENCE 2019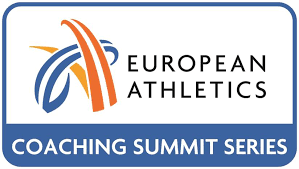 8th-10th November 2019 in Tallinn, Estonia.

Held under European Athletics Coaching Summit Series label in cooperation with Estonian Athletic Association (EKJL).