Program
European Discus Conference 2023. This is an event focused on discus throw and we will have the best experts and lecturers from all over the world to cover this topic. The program involves a combination of lecture sessions and practical skills development on the track and in the weight room.
FRIDAY 10th November (location Tallink Spa Hotel, Sadama 11a)
15:25pm Conference opening
15:30pm Dan McQuaid "Training For Gold" Book Launch
16:05pm Dane Miller "3 Keys to Developing a Throwing System" + QA
17:15pm Break 15min
17:45pm Mo Saatara "A Systematic Approach to the Discus" + QA
19:15pm Dinner and discus chat continues in the bar
SATURDAY 11th November
09:00am Bus from hotel to the training hall (Lasnamäe Kergejõustikuhall, address Punane 45)
09:30am Gerd Kanter & Kristjan Ceh "Practical Throwing Session"
10:15am Break 15min
10:30am Gerd Kanter & Kristjan Ceh "Practical Lifting Session"
11:15am Break 15min
11:30am Mantas Jusis "Technique-Enhancing Exercises for Discus Throwers"
12:00pm Lunch in the hall
12:30pm Dane Miller "Lifting for Discus Throwers"
13:30pm Bus to the hotel
3 hour SPA break or Tallinn Old Town Tour (starting 14:30pm, 2h)
17:00pm Mo Saatara "Technical Analysis Mykolas Alekna" + QA
18:30pm Mantas Jusis "Essential Aspects of Training Young Throwers" +QA
19:00pm Dinner 60min
20:15pm Panel Discussion led by Benn Harradine "Reliving Budapest Final" with Gerd Kanter and Staffan Jönsson
SUNDAY 12th November (location Tallink Spa Hotel, Sadama 11a)
09:00am Benn Harradine "Trust and Situational Coaching"
10:00am Break 15min
10:15am Staffan Jönsson - "A Coach's Perspective on Mental Resilience"
11:15am Break 30min
11:45am Panel Discussion led by Dan McQuaid "The Entrepreneurial Edge: Success as a Throwing Coach"
13:15pm End of the Conference & Lunch
Please, note that the time schedule is subject to change, and will be updated continuously up to the conference.
HIGHLIGHTS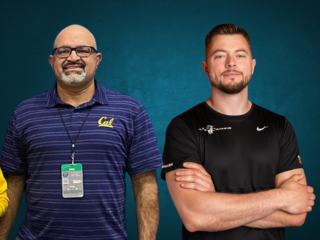 MANTAS JUSIS & MO SAATARA
The coaching duo of European Champion Mykolas Alekna. In Tallinn they have a series of insightful lectures, where they will share their expertise and shed light on the remarkable system they have built around Mykolas.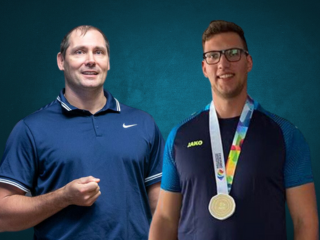 World Champion KRISTJAN CEH & coach GERD KANTER
In the practical sessions, we will witness the World Champion's throws and lifts, while Coach Gerd provides insight into their training system through practical demonstrations.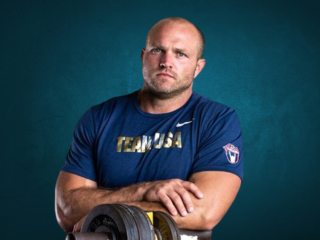 DANE MILLER
Dane is a certified international-level coach in USA Weightlifting and USA Track and Field. He has built a successful private business in his hometown and has had several highly successful years in the throwing events, including a 70m throw from his athlete Alex Rose, Sam Mattis' performances in the highest international circuit, and World Champion title Yaime Pérez joining the team.